Meet Jim Shumake the owner of Atlanta Creative Events
Atlanta GA
atlantacreativeevents.com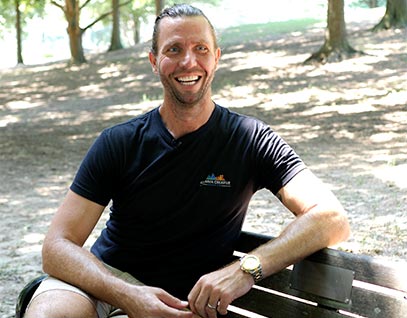 Their Story
Jim Shumake spent years in the restaurant industry before deciding to open a food truck. Once he did, the process led him to a new, unexpected career path.
As we were struggling the first year, there were event organizers that we'd pay to help us find events," Shumake said. "I was going to these events that were … not great. I started to think, well, I can do this better. So, I started to organize small food truck events that got larger and larger over time."
Shumake gave up his truck and now operates Atlanta Creative Events. Today, the festival planning company organizes up to nine events a year, drawing upwards of 30,000 visitors. And with so many Atlantans attending his festivals, Shumake feels it's his responsibility to give back to the city.
"I'm from Atlanta, and I live here, and almost all of my employees are from here, too," says Shumake. "If a certain park is struggling or needs recognition, we work with the city to go there and show it to people and demonstrate how the city is growing and revitalizing. I feel very connected to the city."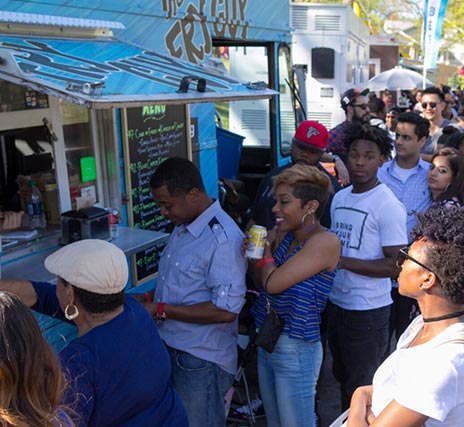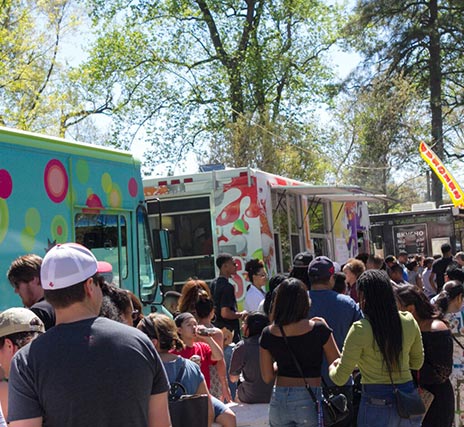 "Go for a payment system you'll have for a long time. With Vital, you can feel secure that you're going to use that machine for years."
When thousands of people are attending your events, you need a payment solution that's mobile, fast, and simple. Shumake's old point of sale system was only clearing 50 people through a line every hour. After switching to TSYS and the Vital POS, the rate nearly doubled to 80 people per hour.
"It's because of tap-and-go pay," Shumake says. "Most people in attendance now have some kind of tap-and-go option, whether it's recent tap-enabled credit cards or a smartphone with a mobile wallet. And it's getting even faster because right now we have to educate people– other festivals are still using swipers or card readers. But as consumers become aware that the option is available to them, it makes the lines move much faster."
In all, Shumake's happy he made the switch to Vital, and he has some advice for any business owner thinking of switching to a new payment solution:
"You don't want to waste your money on quick fixes," Shumake says. "Go for a payment system you'll have for a long time. With Vital, you can feel secure that you're going to use that machine for years."