Meet Ray Mclean, a salon owner with an eye for customer experience.
South Orange, New Jersey
steelmclean.com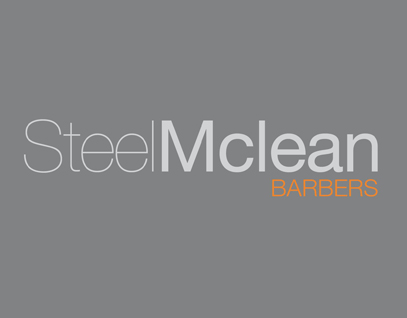 Their Story
SteelMclean is a high-end men's hair salon, but they're a lot more than that, too. Their line of grooming products features everything a man could need, including shampoo, facial cleanser and bump relief.
"We're a one stop shop for complete hair care," says owner Ray Mclean. "We have everything in the store. We don't just cut hair; we sell our own high-end hair care products, too."
Over their 9 years of business, SteelMclean has built up a big base of loyal customers. But last year, as they became busier than ever and customers faced longer waits, Ray realized they needed to find an innovative solution.
As a result, they began to use an app, called SteelMclean Q, to help make waits more efficient. On the day a customer wants a haircut, they just open the app, join the virtual queue, and wait at home until they're told their spot in line is coming up. The app is part of the stylish and hassle-free experience that Mclean tries to create for customers, and it was crucial to find a payment system that added to this — one that was both functional and fashionable.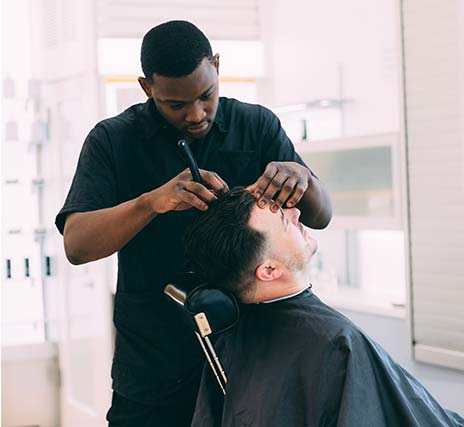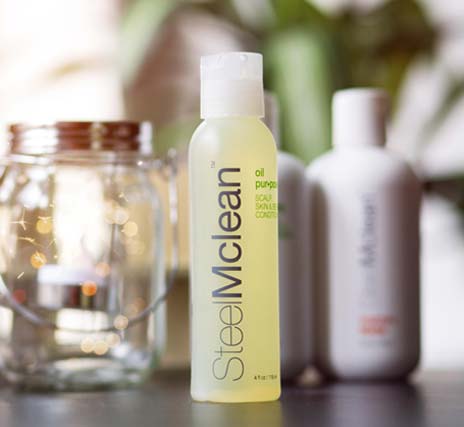 "The inventory tracking is very helpful, and customers like the Apple Pay® and Android Pay™ options, too. "
When Mclean heard about the Vital Select solution from TSYS, he knew it could be the perfect, sophisticated solution for his shop.
"It's fast and it's modern," Mclean said. "It looks and functions like a product a big corporation would use."
Mclean loves the look of the machine, but he loves the functionality just as much.
"The inventory tracking is very helpful, and customers like the Apple Pay and Android Pay options, too" said Mclean.
With Vital taking care of payments and his app taking care of scheduling, Mclean is able to focus on his true passion — cutting hair and making useful, high-end hair products.