Meet Ron Johnson, owner of Tailgate N Go
Grand Junction, CO
Tailgatengo.com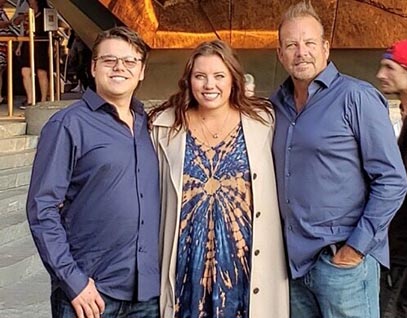 Their Story
This recipe for success may not be traditional, but it's working out well for the Johnson family. Inspiration for their small business came in the form of a family camping trip, some unseasoned hamburgers, and a side of disorganization.
"It's really funny how we came up with the idea," said Ron Johnson, owner of Tailgate N Go. "I went camping with my daughter and my son. My daughter says, 'I'll bring everything.' We start making hamburgers, and she forgot a spatula, she forgot the salt …"
Ron noticed the campers cooking next to them were loaded with bags and boxes. Everything was a mess. He went home that weekend inspired to devise a better way.
A year and half later, the Johnson's business was born. Their flagship product is the Tailgate N Go, a portable, modular outdoor kitchen and dry box that you can take anywhere. They also sell accessories, including grills, griddles and collapsible sinks.
Ron runs the family business with his daughter Taylor, 27, and son Kobe, 18. Kobe, who is deaf, helps show the products and handles marketing. Taylor is responsible for day-to-day operations, including handling payments.
"We have a blast doing it," Ron said.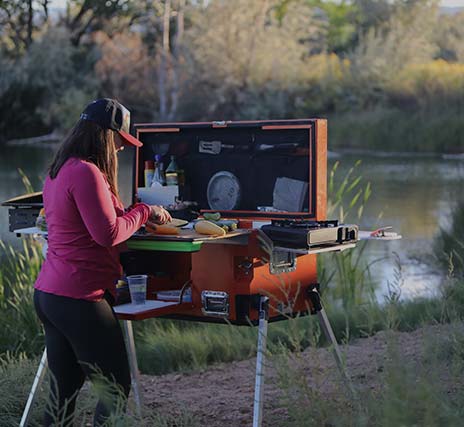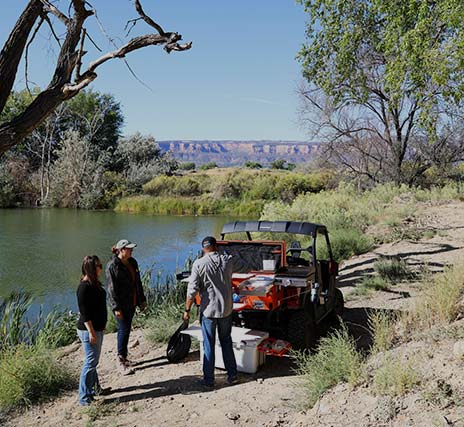 "When you're starting your business, you're watching every dollar that you bring in," Ron said. "Using Vital Mobile was just so easy and so simple."
They recently made a serious upgrade — from the past to the future — by trading paper invoices for Vital® point of sale. Getting Vital was a "huge relief for us," Taylor said.
Getting up to speed was easy, she said. Taylor learned how to use the Vital Mobile card reader in five minutes. Being able to take credit card payments quickly and securely, instead of writing down orders, has been an important step for a growing, modern business.
"We sell a premium product. We see a lot of credit cards, and a lot of Discover cards," she said.
Vital Mobile® has been especially beneficial when it comes to selling their products at events, Ron added. No more watching the line back up while they search for paper and pens to record transactions.
"Our last show, we went to Flagstaff, and we had Vital Mobile. It makes you just totally at ease because right then, the person comes up, we slide the card … the transaction is done. I think we sold double because we were quick," Ron said.
They also weren't waiting long for funds — another game changer for a small business.
"When you're starting your business, you're watching every dollar that you bring in," Ron said. "Using Vital Mobile was just so easy and so simple."
The Johnson family has come a long way since that evening eating hamburgers at the campground. They were even featured on the hit show "Shark Tank" and scored a deal with shark Matt Higgins, vice chairman of the Miami Dolphins.
Thanks to their dedicated family, an innovative product, and helpful tools like Vital POS, Tailgate N Go is growing every day. But the business has always been — and always will be — about much more than earning big money.
"At the end of the day, the best thing about inventing the Tailgate N Go is bringing families together in the outdoors," Ron said.