Meet Wendy Lee and Jamie Lee, the owners of Uptown Bakery.
Bellevue, Nebraska
theuptownbakery.com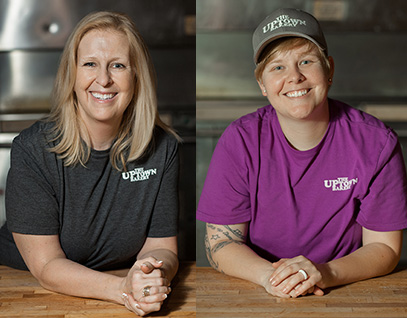 Their Story
When Uptown Bakery in Bellevue, Nebraska was up for sale a few years ago, Wendy Lee and her daughter Jamie jumped on the chance to own the business. But Wendy's history with baking goes back quite a bit longer than that.
"I've loved baking since I was a kid," Wendy said. "On rainy days, my Mom would always bake. That's kind of what got me started in it. For me, my happy place is when I'm smelling cookies or baking something. I love the expression that people get when they taste something they really like."
Wendy and Jamie spend their days selling a wide variety of baked goods to local eaters — all baked from scratch. Things are going well, and Jamie notes that they've worked hard to build a welcoming, friendly atmosphere. As a result, their storefront sales have doubled since their first year, and it's easy to understand why when you hear them talk about the care that goes into their food.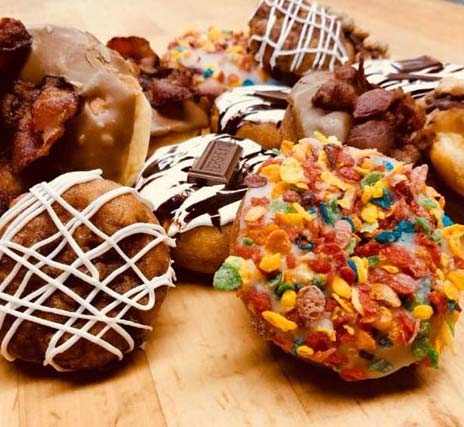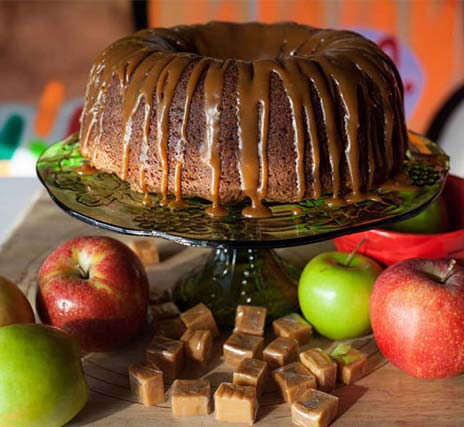 "Anytime we have questions on Vital, we've been able to get ahold of someone pretty quickly. We don't have to wait on hold for a long time to get somebody."
With their business booming, Wendy and Jamie realized their simple cash register from 1962 needed an upgrade.
"I was looking for something that I could integrate a menu on, something more up-to-date," Jamie said. "We wanted to do food cost and food percentages, have receipts, and have a faster customer experience."
After exploring several lackluster point of sale options, their bank suggested TSYS and Vital POS.
"It's been a good all-around experience," said Jamie. "Anytime we have questions on Vital, we've been able to get ahold of someone pretty quickly. We don't have to wait on hold for a long time to get somebody."
"Customers like the big screen, and they like how it flips. They like Vital's print and email options for the receipts, we get a lot of comments on that."